Enjoy the comfort of small-town, quiet living in your brand-new custom home. Purchase a newly constructed home, design and build your own home, or work with a builder ready to start.
Our beautiful neighborhood is being developed off Damon Road near Highway 24 in Mt. Sterling, Illinois. Our team is here to help you buy or build your dream home. Ready to move in? Schedule a private showing to see the newly completed homes for yourself.
Welcome Home.
We are ready to serve you, wherever you are in the building process. There are many options. Submit a floor plan and build yourself, work with a builder, or let us connect you with one of our approved contractors. Your home, built your way.
Once you and your builder have chosen your floor plan and it has been approved by the Architectural Control Committee, you can start the building process. Our team will help you every step of the way.
Neylon Farms is the largest and most ambitious housing initiative in Mt. Sterling in recent years. Community members from different industries, organizations and backgrounds have come together to develop a new 51 lot neighborhood. It will create more housing, boost the local economy and provide families with a beautiful space to dream, build, and live.
Mt. Sterling is a Great Place to Live!
Unlike other subdivision developments around the country, Neylon Farms does not have a designated building company or a limiting number of floor plans to choose from. Instead, we encourage you to choose local builders and to find a floor plan that suits your needs. We can make suggestions along the way, if needed.
Our team has been hard at work making Neylon Farms ready for you to build. Many things like surveys, soil reports, water availability, septic tank availability, and lot fit studies have been established. If you don't have a set floor plan in mind, our team has created a gallery of designs so you can start building even faster. You'll have a head start on your building checklist!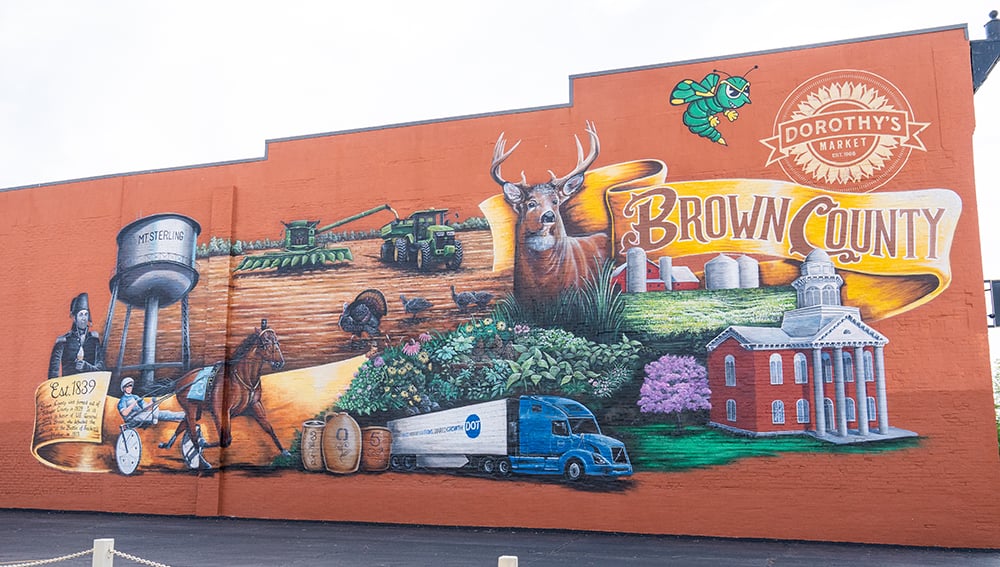 Your Neighborhood will be Beautiful
This new subdivision is an initiative for Brown County, Illinois by local citizens from all walks of life. Our committee is made up of people who love Mt. Sterling, who are loyal patrons of local businesses, and invested neighbors passionate about growth! Choose from one of 51 lots, starting at $17,500. 
Covenants Protect the Look and Feel of the Neighborhood
Covenants are a set of guidelines that outline what can and cannot be built at Neylon Farms. They have been tailored to Brown County's specific needs and geographical area. They also prevent your future neighbors from building something unsightly or unsafe for the area.
Inspiration for the Home of Your Dreams
We offer homebuyers so many options when choosing a home floor plan and design. You can work with your builder to create a custom layout or you can choose from some of our new home floor plans. Get inspired with the gallery below!